New Red Ball
Gamikro games company creator of the game "New Red Ball". Ball Game is a Platform type game playable on phones and tablets. Our New Red Ball Game inspired by good old classic red ball 1 game. Unfortunately red-ball creators is not continued to create flash games, But we are here to make better jumping ball games.
Players are not limited to play red ball in flash game on browser based system, you can play new red ball game with new design and more levels. Possible to play new red ball game in your mobile phone or tablet, free game for yourself and for your kids if have any.
Why the "New Red Ball" changed ?
When Gamikro first produced this game in 2014, they designed it inspired by an old flash game called Red-Ball.
In 2014, there was no similar game in game markets that could be played on mobile phones. However, since the company that produced the game named "Red-Ball-4" later registered the name "red-ball" as a trademark, Then all games containing the word "red-ball" in its name had to be withdrawn from the market. For this reason, Gamikro company had to change the name and "red color" of the game. You can currently download the "new-red-ball" version from the markets, but instead of the red ball, you will see the blue ball or the changed version called "Gamy Ball", which is the abbreviation of the Gamikro company name.
in Google Play : New Red BaLL -> Blue BaLL
in iOS Store : New Red BaLL -> Gamy BaLL
We will publish new game of our ball after registered as a trademark
Story of New Red BALL Game
New Red Ball is little hero in his own world. One day he realizes that the tree in front of his house is lost.(juego de pelota) Play with him in this platform game and find the truth behind the lost tree. Someone destroying green forests, and bringing rock and metal instead of trees. so red ball needs to find the responsible Bad Guy, At level 20 of game you will find him. Go and get him tiger :).
Platform game lovers will love new red ball. Also all kind super hero game fans may love the new red ball. You will find different puzzles and labyrinths in game along 20 different levels, also player will find your way in candy boxes and longest platrofm maze. Little kids may play first levels , but you need more game skill for higher levels. This new Game designed to fit both mobile phones and tablets with Hd resolution. New version of old classic "Red Ball" game.
Download Red Ball Game
New red ball game has served on android google play mobile market, Also you can find it in other game markets like iOs Game Store and Amazon Play Store.
How to Play New Red Ball
Playing controls of new red ball: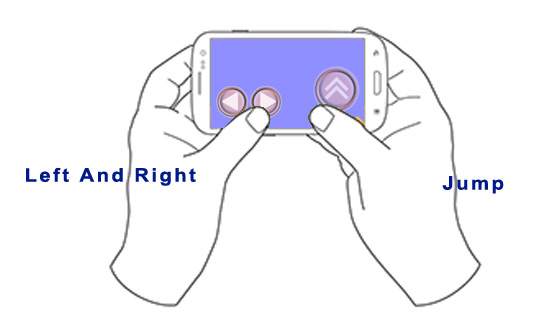 New Red Ball game played with two hand. Your left hand would control Left-right movement of the ball. Your right hand would be only moved for jump of red ball, now this is a ball that supposed to jump and roll around.

Left and right arrow keys : stay your finger continuously.
Right thmub for jump: Touch once for jumping. Red Ball always retry jump ,If you put your thumb here continuously.
Goal of new red ball is finding the flag at end of each level (in new version of red ball you will see a flower or pink ball at the en of game). Except the level 20, red ball will find the bad guy in that level. After that you will save the trees and pink ball his love, also someone beloved waiting for you in level 21.
You can find old red ball flash games in another web pages around the world. Especially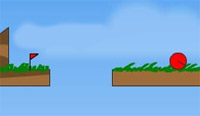 is playable on browsers still supporting flash plugin via Ruffle application.